• Dog Health • Dog Products • Product Reviews
Good Enough To Eat: Nom Nom Fresh Dog Food Is A Convenient & Healthy Choice Disclosure: If you purchase an item through one of our links, PupLife may earn an affiliate commission.With Americans coping with a pandemic, more people are taking advantage of fresh pet food delivery services. Nom Nom is one of the leading dog food delivery services out there, so we decided to give it a try. Spoiler alert: our dog loves it, and so far, so do we.Grubhub, Instacart, UberEats, you name it, Americans are hopping on board with the fresh food delivery trend and we don't see any turning...
---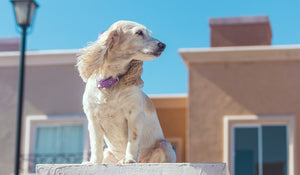 Can dogs catch the Coronavirus? Here is what we currently know. 
We are learning more and more about COVID-19 each day, and this deluge of information can feel overwhelming for dog owners. In addition to worrying about the health and safety of our friends and family, dog and cat lovers are concerned about the safety of their furry loved ones.
---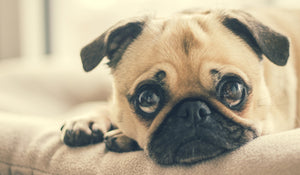 Valentine's Day is a wonderful time to show your loved one just how much they mean to you. Gifts often include chocolate, and most of us love this delicious holiday treat. However, it is wise to keep in mind that chocolate is toxic to dogs and if ingested, it can be fatal. A recent article by our friends at Sojos Dog Food points out why chocolate is indeed toxic for dogs: "Chocolate contains theobromine, which is a naturally-occurring molecule found in the cocoa beans, coffee, tea, and cola and is related to caffeine. In the medical field it has been used as a...
---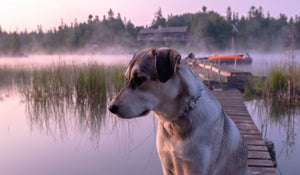 According to the Canine Hydrotherapy Association, extensive work in human physiotherapy has demonstrated that a suitably monitored course of hydrotherapy acts similarly in canines by encouraging a full range of joint motion in reduced weight conditions, thus improving muscle tone and promoting tendon repair without imposing undue stress on damaged tissues and improving cardiovascular stamina. It has long been established that hydrotherapy is beneficial in a comprehensive recovery program for certain injuries in the veterinary field including arthritis, hip dysplasia and other degenerative joint diseases. Until recently the use of hydrotherapy in animals was restricted to performance horses and...